Scotch BBQ Eggs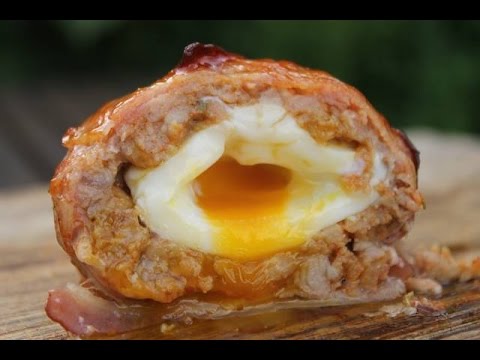 <!– google_ad_section_start –>
Smoked BBQ Bacon Wrapped Scotch Eggs
Looks delicious, sounds delicious, taste delicious.  It is no less delicious!
Follow this step to produce the soft interior after hard boiling the egg.
INGREDIENTS
6 large eggs
Ice water
1 pound ground pork
1 teaspoon salt
1 teaspoon black pepper
1 teaspoon garlic powder
1/4 teaspoon cayenne pepper
BBQ Rub rub of your choice.
Source: 0815BBQ
For Recipe, Go To Next Page