Pocket Burgers #4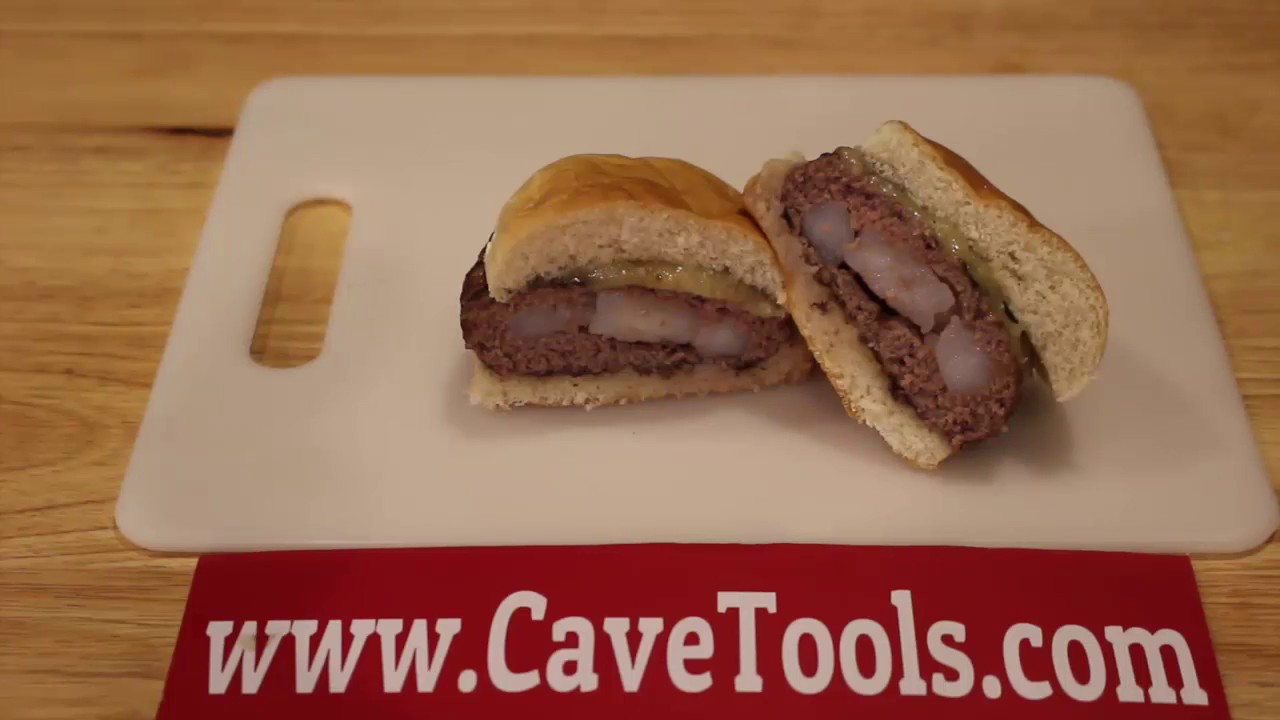 |
<!– google_ad_section_start –>
Pocket Burgers #4
How To Make a Stuffed Shrimp Burger On The BBQ Grill.
Learn how to make a shrimp stuffed burger in this recipe video from Cave Tools. Use your silicone burger maker to form 2 burger patties. Add a few shrimp to the first hamburger patty and then cover it with the second. Pinch the sides to make a pocket.
Grill your shrimp burger for about 4-5 minutes and then flip it over and cook the other side for a few more minutes. Top with cheese and cook another 30 seconds to melt it.
Enjoy your Surf and Turf grilled shrimp burgers!
Source: Cave Tools