[PICTURES] Extreme Grills On Wheels #3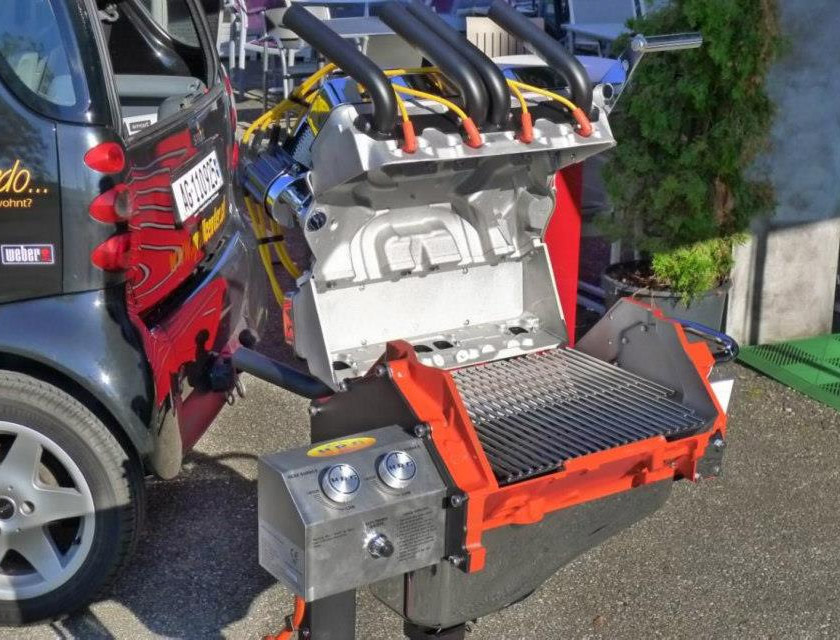 <!– google_ad_section_start –>
Extreme Grills On Wheels
Muscle Car Grill builder Steve Barker used real car parts to make this V8 engine grill!
Neatorama reader Steve Barker of Muscle Car BBQ Grills told us about his awesome custom-made grills, shaped like a muscle car engine block complete with exhaust ports that let smoke comes out, powder coated grill box that can withstand 900 degree of heat, pistons instead of knobs, and of course, diamond plates for side tables!

Steve uses real car parts where he can, and can install optional nitrous purge system with remote control, a 671 Blower on top with a power lid, LED lights and switches for night BBQ-ing, as well as CD and MP3 player with indoor/outdoor speakers and remote control. The grills comes in either charcoal or propane.