Memphis Style Barbecue Bologna!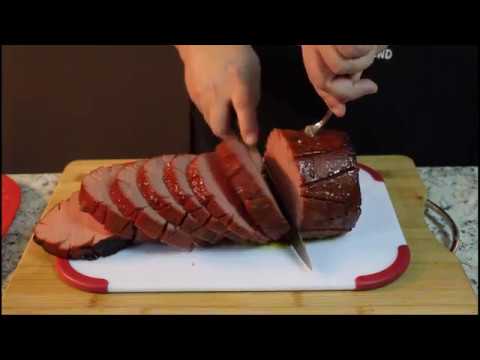 |
<!– google_ad_section_start –>
Memphis Style Barbecue Bologna!
Recipe: Barbecue Bologna (also known as Mississippi flat steak)
5 lb. chub of bologna cut at a slant both ways (X cuts) about 1/4 inch deep. (see video)
Make a brine:
In 1 tbsp. bacon grease sauté:
1/2 cup red onion
1 tbsp. minced ginger
1 tbsp. minced garlic
1 tbsp. apple cider vinegar
1/2 cup Hunts Ketchup
1 tsp. thyme
1/2 bottle beer
Simmer for 5 minutes and then pour mixture into a loaf pan and place the sliced bologna into the brine.
Place it in the refrigerator for 24 hours turning it a 1/4 turn every few hours. Smoke on the smoker for 90 minutes
at 250 degrees.
Slice it 1/4-inch-thick or a bit thicker and sear the slices back on the grill for 2 to 3 minutes a side and brushed with the rest of the brine or your favorite barbecue sauce.
Put it on a toasted bun and top it with coleslaw! It can also be cubed into 1 inch squares and served with toothpicks as an appetizer.
Source:Cooking with Shotgun Red