How To Grill Jerk Chicken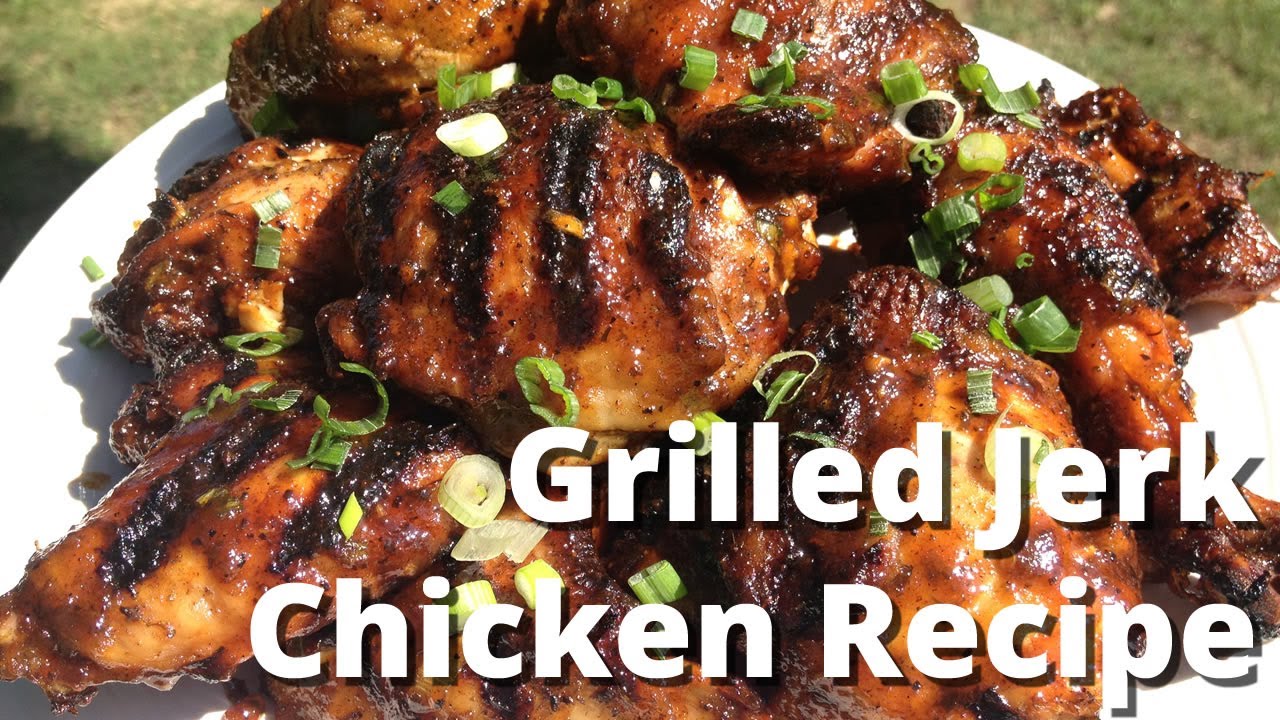 |
<!– google_ad_section_start –>
Jerk Chicken Recipe
To flavor the chicken it's all about the marinade. Here is the recipe I used:
– 3-4 green onions (diced)
– 1-2 scotch bonnet pepper (depending on how hot you like it)
– ¼ cup fresh lime juice (about 3 limes)
– 2T soy sauce
– 3T olive oil
– 2T salt
– 1T brown sugar
– 2t cracked black pepper
– 1 Heaping Tablespoon Jerk Seasoning
You combine all those ingredients in a blender and puree until smooth.
And while the chicken was cooking, I made a final glaze. Here is my recipe:
– 3-4 scallions sliced thin
– 3 cloves of garlic chopped
– 1 scotch bonnet pepper finely chopped — once again I stress safety with these peppers
– 1T fresh thyme minced
– 1T Jamaican Jerk seasoning
– 2 limes juiced
– ½ cup ketchup
– ½ cup pineapple juice
Place all ingredients in a food processor and pulse it a few times.
Source: HowToBBQRight Malcom Reed