Whole Hog BBQ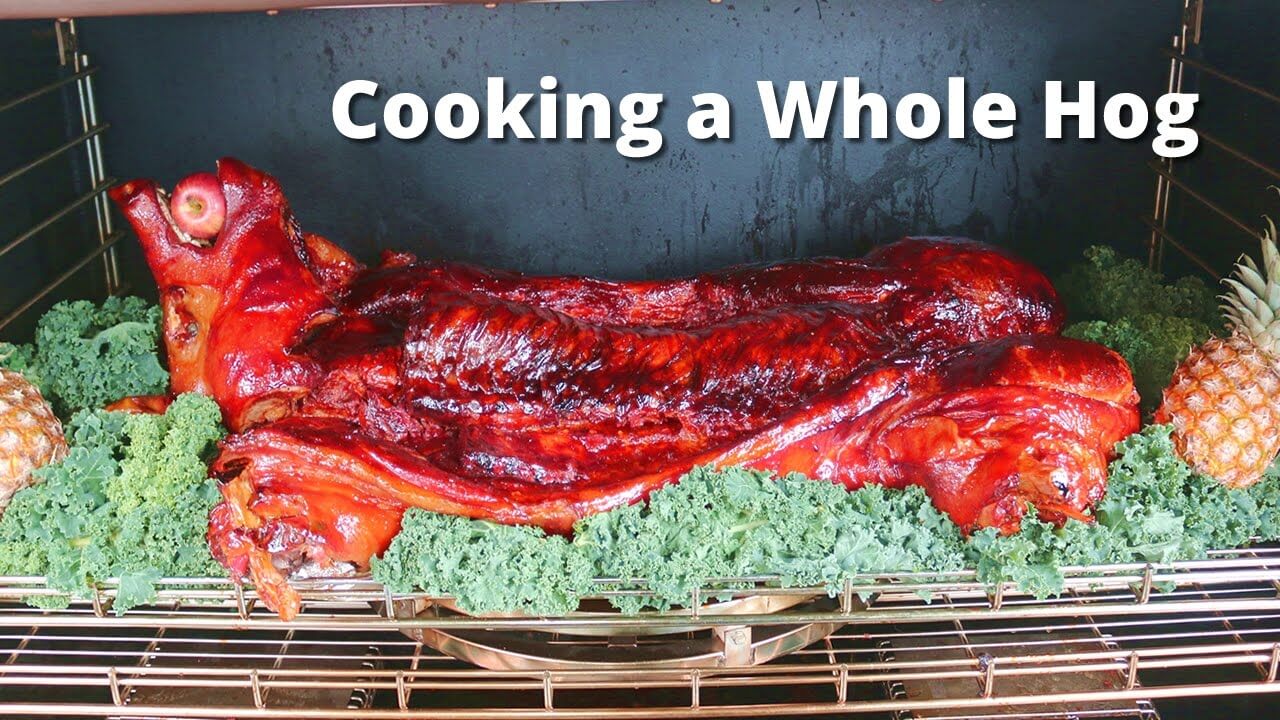 |
<!– google_ad_section_start –>
Whole Hog BBQ
It takes a full day to properly cook a hog, so give yourself plenty of time
Before the hog goes on the smoker, spray the skin down with vegetable oil and add a little extra foil around areas of the skin that are exposed.
Now you can fire up the pit and load the hog. It's easiest to maneuver the hog on a cool pit, so we load it first then add the fire. We're cooking the hog at 225⁰ until it reaches 190 in the shoulders which should put the hams in the 180 range. It's done when it's done, so don't plan on rushing things.
For the first 6 hours smoke the hog with your favorite wood. I like a blend of hickory, cherry, and pecan.
Every 1 ½ hrs the hog gets basted to prevent it from drying out. The baste I use is simple:
Hog Baste:
– 32oz Italian Dressing
– 32oz Hot Tap Water
– ½ cup The BBQ Rub
– ¼ cup Soy Sauce
– ¼ cup Worcestershire Sauce
Source: HowToBBQRight