Valentine's Days Recipe #4: Flank/Skirt Steak Pinwheel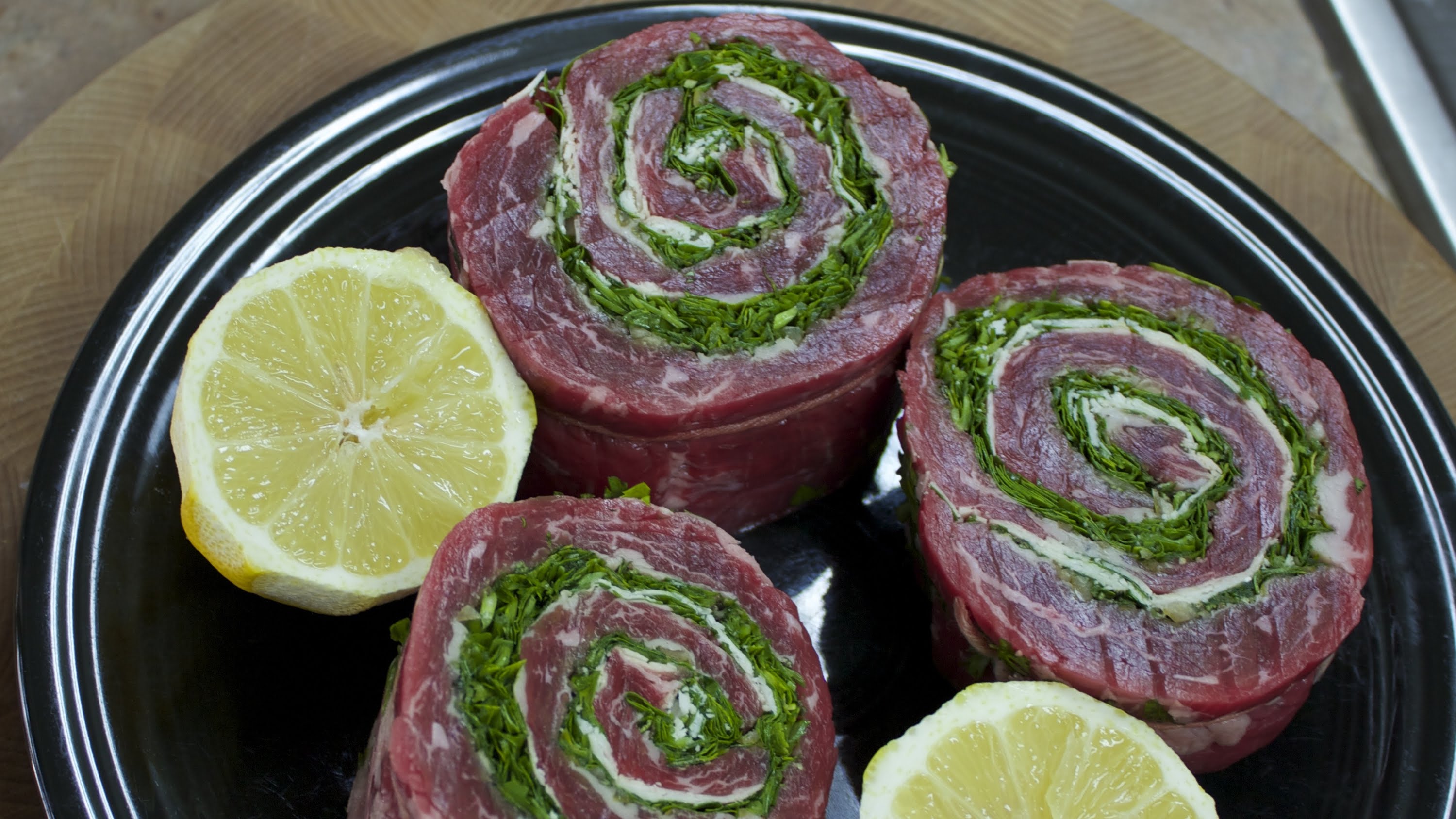 <!– google_ad_section_start –>
Pinwheel Steaks Recipe
What a great steak. This is like having chimichurri rolled into a steak. Tastes outstanding, a must try!
Flat iron strips stuffed with a flavorful chimichurri sauce and placed on the grill. Great for a weeknight meal, but fancy and delicious enough for special occasions.
When you squeezed the lemon juice on the steaks, that really woke the 'herbal' flavor up several notches.
Source: Michael's Home Cooking