The Making of St Louis BBQ Spare Ribs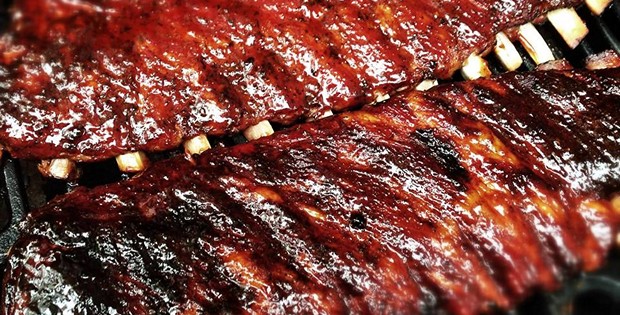 |
<!– google_ad_section_start –>
St Louis BBQ Spare Ribs Unfold
Smoke for 4 to 5 hours then test for tenderness. There are four criteria that should be met in order for ribs to be done.
First, the internal temperature of the meat should be 185 to 190 degrees F.
Second, pick up each slab from the center with tongs and it should droop into a u-shape and crack slightly.
Third, while holding with the tongs, and bouncing gently, the surface of the ribs should crack slightly.
Lastly, the meat should pull easily off the bone but not fall off.
If ribs pass all tests, remove them from the smoker and wrap in heavy-duty foil and rest for 15 minutes. If not, continue smoking for 45 minutes to 1 hour and test again until done.
Check out this video for the complete step through guide.
Source: BBQTalk