The Best RibEye Steak Ever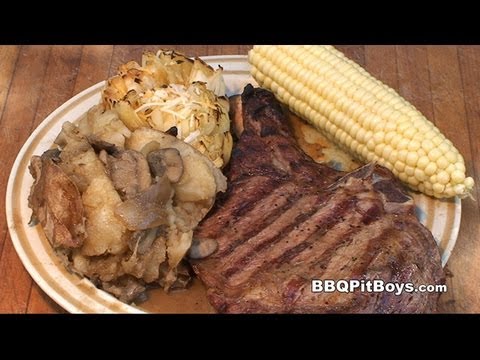 <!– google_ad_section_start –>
How To Grill The Best RibEye Steak (on Earth)
The Rib Eye steak, or ribeye, also known as the Delmonico or Scotch Fillet (Australia), is a beef steak from the small end of the rib roast.   It has no rib bone attached and it is both flavorful and tender, coming from the lightly worked upper rib cage area.
Its marbling of fat makes it very good for slow oven roasting and grilling.  This steak is best grilled (ask anyone) and will remain tender up to medium, though it is still good at medium well.
Rib eyes are flavorful enough that they don't need anything more than salt and coarse black pepper.
Check out 5:13 for that extra punch.
Source: BarbecueWeb