Steak Pinwheels with Chimichurri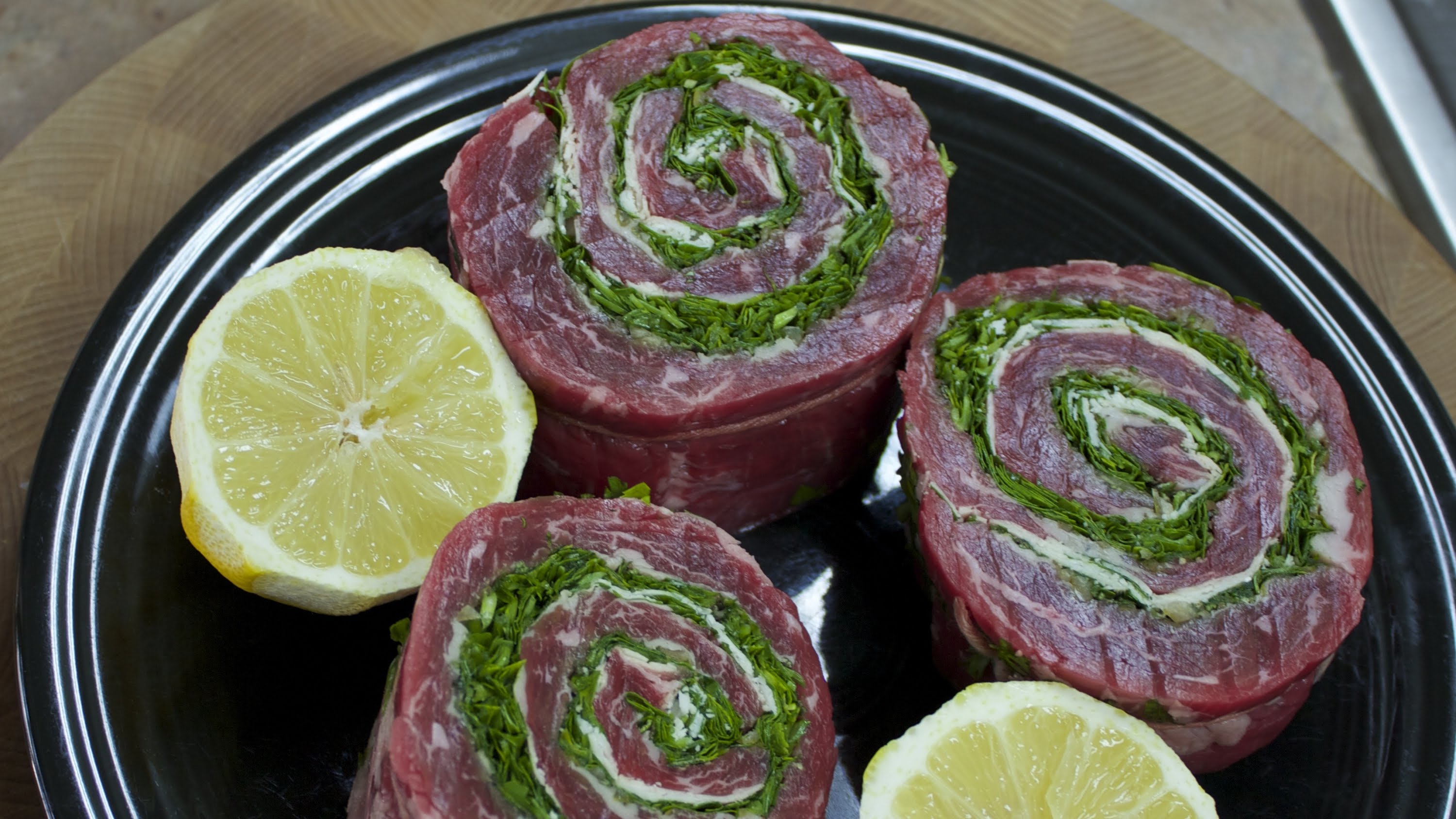 <!– google_ad_section_start –>
Steak Pinwheels with Chimichurri
Flat iron strips stuffed with a flavorful chimichurri sauce and placed on the grill. Great for a weeknight meal, but fancy and delicious enough for special occasions.
Prepare marinade, place flat iron strips into resealable plastic bag.  Pour marinade over top, making sure that all of meat is well coated.  Seal bag and place into refrigerator for 1-3 hours.
Preheat grill for medium heat.  Rinse bamboo skewers in water. To prepare the filling, place all ingredients into food processor, pulse until herbs are finely chopped.  It should not be liquefied.  Remove meat from bag and place into a large cutting board.
Spoon about 1/4 cup/60 mL of filling onto steak strips.  Use more if needed.  Roll strip securely, being careful not to let too much filling spill out.  Using two skewers per pinwheel, carefully.  Cut 4-inch wide strips of aluminum foil. Place the foil on the hot grill creating an open space just wide enough for the meat on the pinwheels. The foil will protect the skewers preventing them from burning away.
Grill over a medium-high heat for 6 to 8 minutes per side or to the desired rawness.
Source: Michael's Home Cooking