Steak Florentine Pinwheels on the Grill!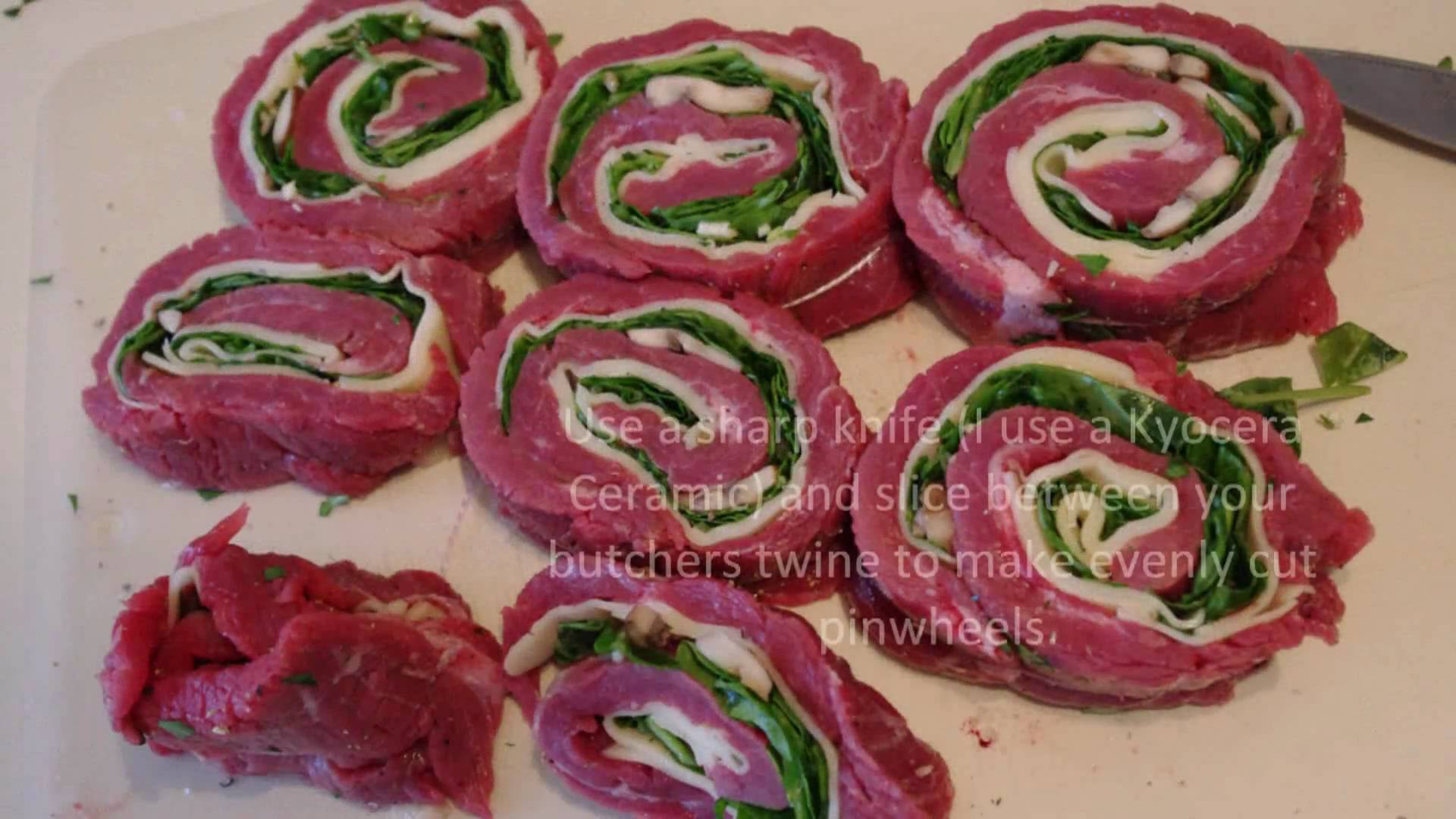 <!– google_ad_section_start –>
Steak Florentine Pinwheels on the Grill!
I was trying to think of a good way to use some cheap flank steak I picked up at a discount club. I instantly thought of Steak Florentine!
In this video I am making a double batch, but for just one you would need:
a ~2lb flank steak (trimmed, butterflied and flattened)
2 cups of fresh spinach
1/4 cup of fresh chopped parsley
1-2 cloves of garlic
Sliced Provolone Cheese
Sliced Mozzerella Cheese
1/2 cup of baby portobello mushrooms
white wine
garlic powder
onion powder
salt and pepper to taste
After making the pinwheels as shown in the video, I grilled them for 3 minutes per side on my Char Broil Quantum Grill and then let them coast in a baking pan the rest of the way to 150ºF for a nice medium well steak (It climbed to 158ºF after removing from the grill from residual heat).
A quick note: To cut the pinwheels, you need a SHARP knife. Try doing this with a mediocre kitchen knife and you will probably make them fall apart. I used a Kyocera 8″ Ceramic Chefs Knife which sliced through it effortlessly!
Source: Goanna0517