Slow Smoked BBQ Pulled Pork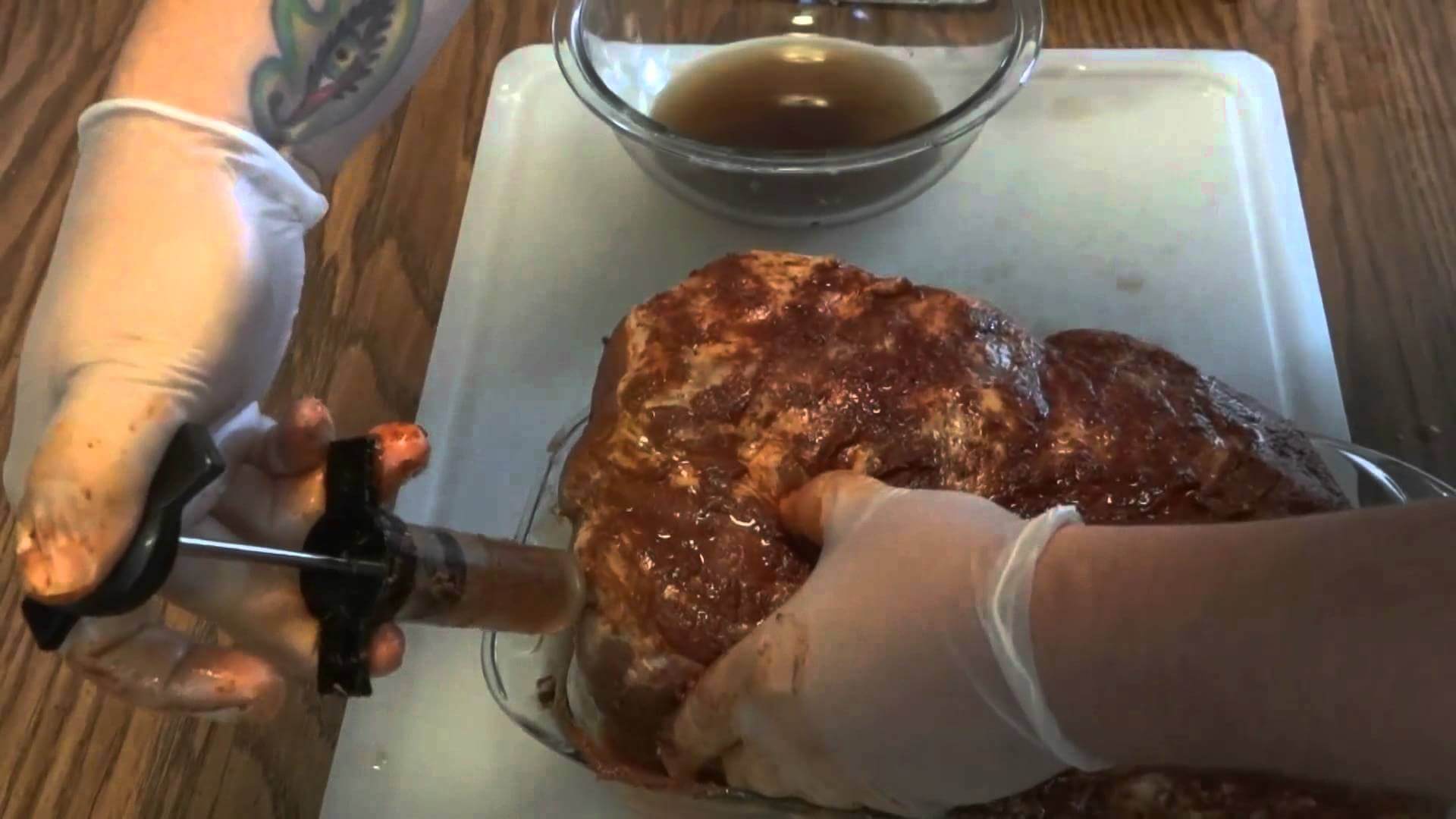 <!– google_ad_section_start –>
Slow Smoked BBQ Pulled Pork
Great Recipe…
Dry Rub:
1/2 cup dark brown sugar
1/2 cup sweet paprika
1/4 cup kosher salt
1/4 cup chili powder
1/4 cup dry mustard
1 tablespoon freshly ground black pepper
2 tablespoons crab boil seasoning (recommended: Old Bay)
1/2 teaspoon ground ginger
Injection Brine:
2 cups water
1/4 cup brown sugar
1/4 cup cider vinegar
1/4 cup Worcestershire sauce
2 tablespoons salt
Cider Mop:
1 cup apple juice
1 cup water
1/4 cup cider vinegar
Instructions:
Preheat a charcoal grill to 225 degrees F.
Apply the dry rub and inject the pork butt with the brine about every 2-inches. Place the pork on the grill, directly over the drip pan and cook.
After 4-5 hours, apply the cider mop every couple of hours. Cook until a thermometer placed into the thickest part of pork reaches 195 degrees F. Transfer to a platter, brush with the last of the cider mop. Wrap the pork butt in foil and then a towel and place in an empty cooler for 1-2 hours to let the meat rest.
Source: Tool SmokinBBQ