Mushroom Stuffed Pork Chops with Cranberry Sauce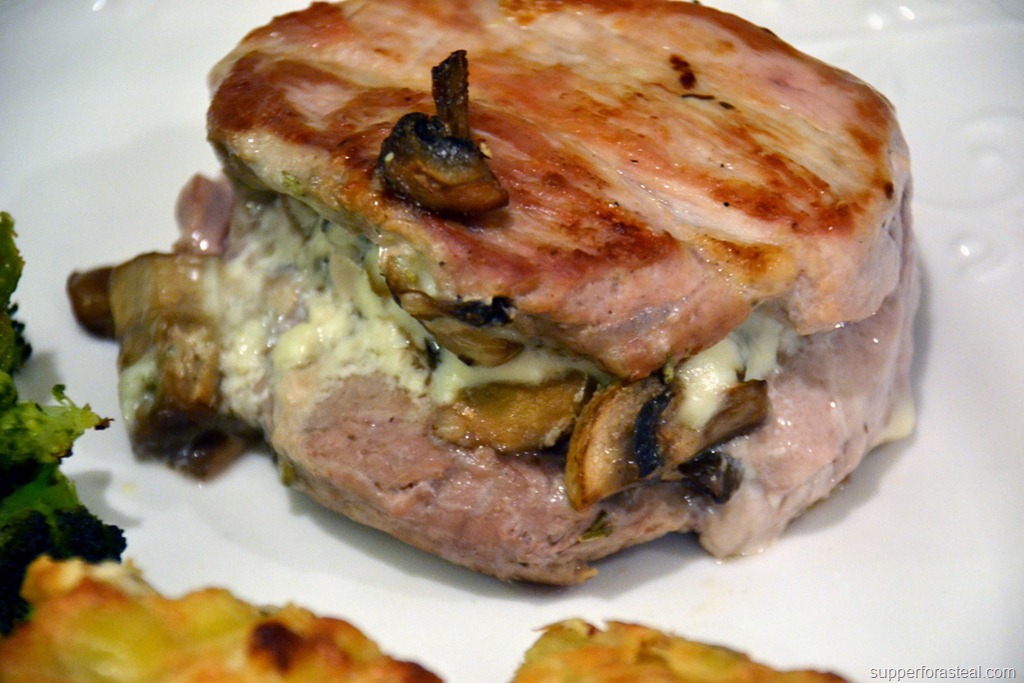 <!– google_ad_section_start –>
Mushroom Stuffed Pork Chops with Cranberry Sauce
A great stuffed pork chop recipe that is fancy enough to serve for any holiday get together.  The cranberry sauce offers a nice sweet and tart addition to the pine nut, wild rice, and mushroom stuffing.
Check out this site for recipe.
Source: AboutFood.com
Alternatives:
You can grill up moist and tender Pork Chops every time with this quick and easy barbecue recipe and the indirect grilling method, as shown by the BBQ Pit boys!
Source: BarbecueWeb