Most Expensive Burger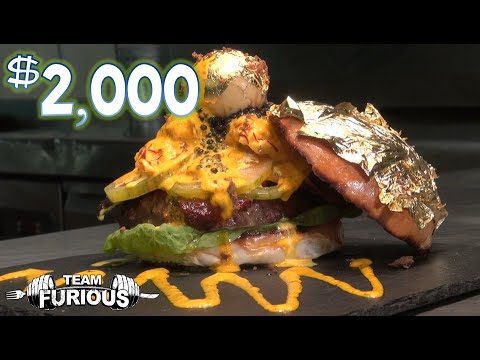 |
<!– google_ad_section_start –>
Eating The World's Most Expensive Burger
Eating a £1,237 ($2,000) Burger in the UK. Thumbs it up!
Caviar, truffles, gold leaves, lobster (depending on the season and location), and potentially the beef. Any food can be expensive depending on the quality, rarity or any other variable that could occur.
The original Kobe Waygu beef is not that expensive when you only buy a 200g burger pattie. What's expensive is the Rumpsteak, the Filet-Medaillons, the Entrecôte… it's the best beef in the world and costs about 500€ per kg. This beef is not more than 20 – 30 €. And this is not even the certified Japanese Kobe Waygu beef, which is the best and most expensive… it's New zealand waygu beef!
Source: Furious Pete