Jamaican Jerk Turkey Wings Recipe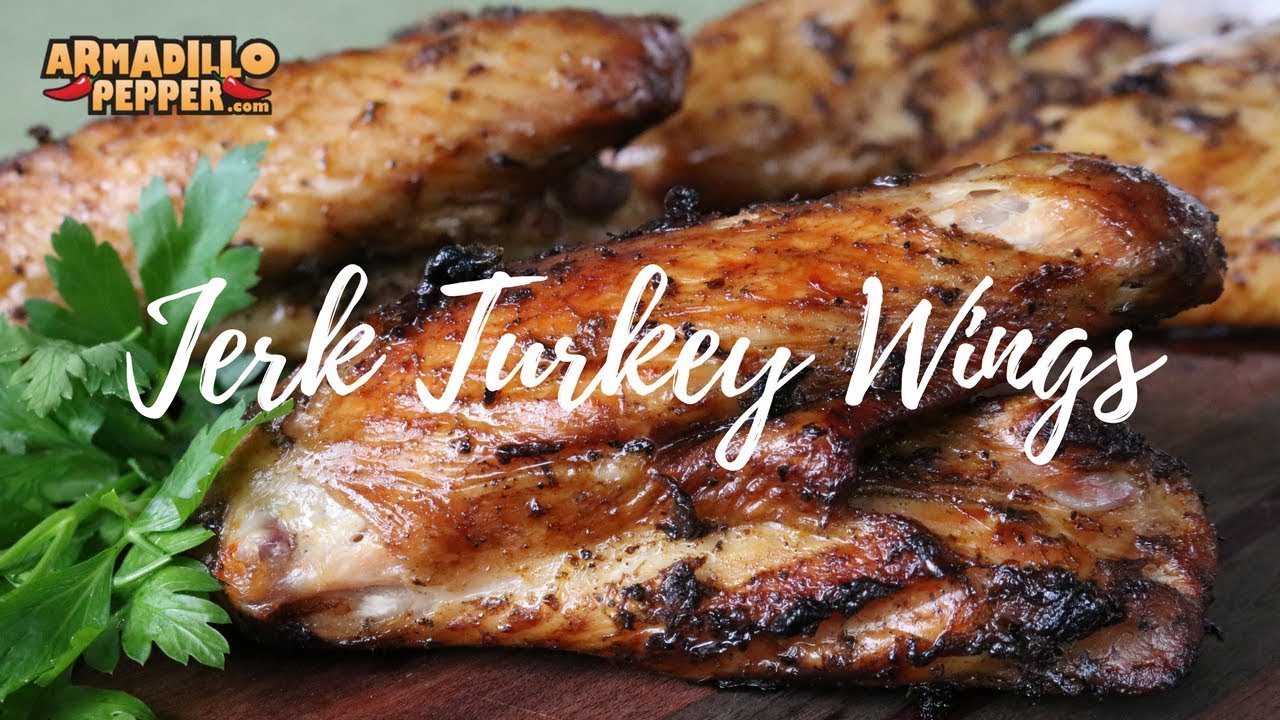 |
<!– google_ad_section_start –>
Jamaican Jerk Turkey Wings Recipe
Ingredients
• 2 tablespoons minced onion
• 1 heaping teaspoon minced garlic
• ½ teaspoon smoked paprika
• 1 teaspoon Kosher salt
• 3 tablespoons Rum
• 3 teaspoons olive oil
• 1 teaspoon lime juice
• 4 turkey wings
Recipe Instructions
1. Mix the marinade in a Ziploc bag.
2. Place the turkey wings in the bag, and make sure the marinade covers the turkey wings. Seal the bag and refrigerate overnight.
3. The next day, start the Pit Barrel Cooker and add some mesquite wood chunks.
4. Add the turkey wings to the Pit Barrel Cooker.
5. After 1 hour turn over the turkey wings.
6. Cook for an additional 30 minutes or until the internal temperature of the turkey wings reach 165 degrees F.
7. Remove from the Pit Barrel Cooker and let rest for 10 to 15 minutes.
8. Serve!
Source:ArmadilloPepper.com