Grilling Texas Size Cowboy Steak r Bone In Rib Eye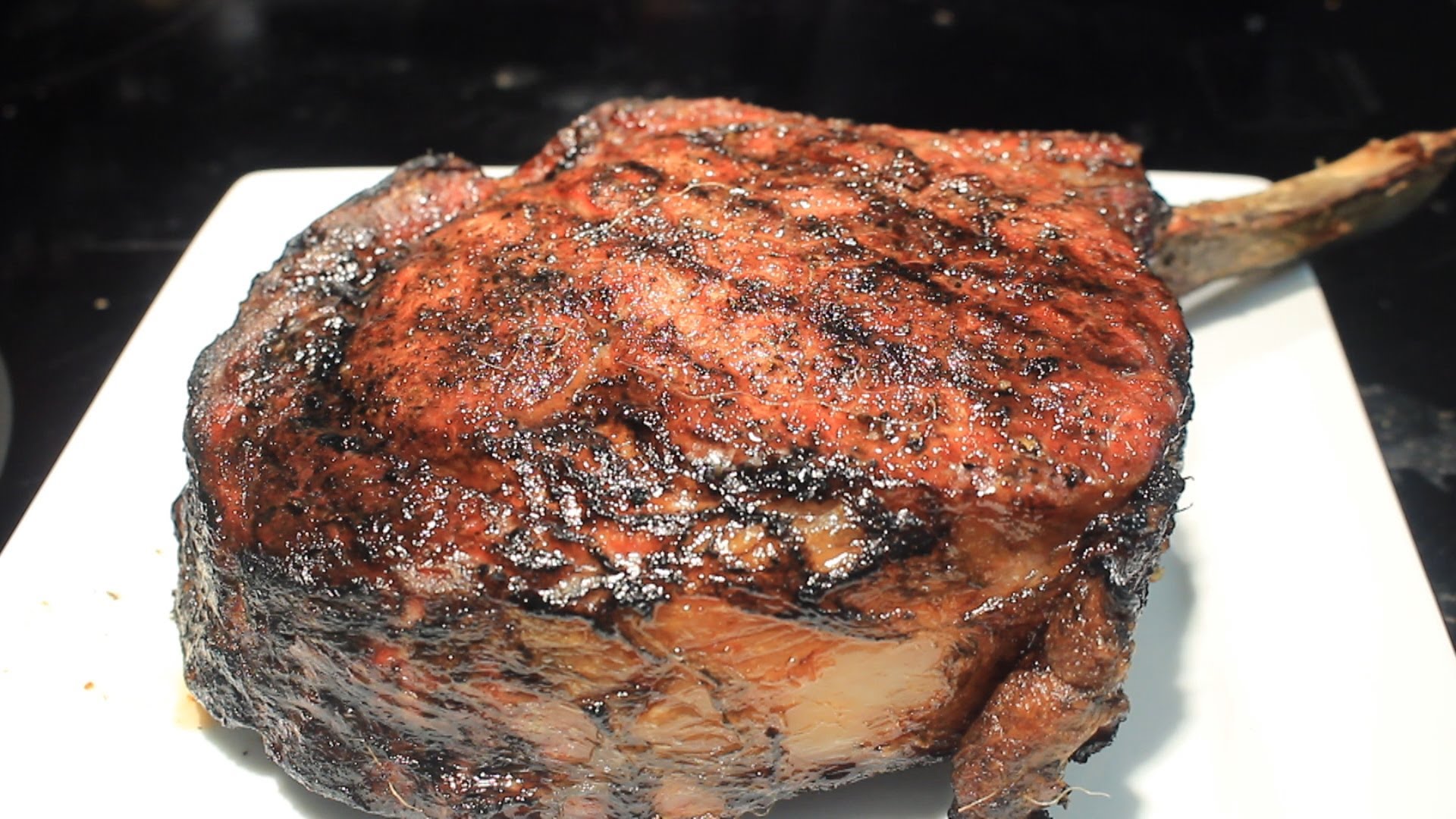 September 26, 2016

|

Steak

|
<!– google_ad_section_start –>
Grilling Texas Size Cowboy Steak r Bone In Rib Eye
Awesome.  This is how to cook a Texas style HUGE Steak.
A Cowboy Steak of course living in CowTown Texas, Fort Worth they are going to have a Good Cowboy Steak.. and it was good.. They also call them Tomahawk steaks.
He cooked it the way it would be cooked in many restaurants.  Sear it real good and then Cover grill and bake.  That is the only way for you to get a huge piece of meat done.  The only ingredients he used was Salt and Fresh Ground Black pepper. That's all you need.  The meat is tasty enough.
Plus be sure to NEVER poke a hole in your steak for any reason until time to eat it.  That way the juices don't run out on the ground.
Source: OldManCooking