Grilled Garlic & Herb Shrimp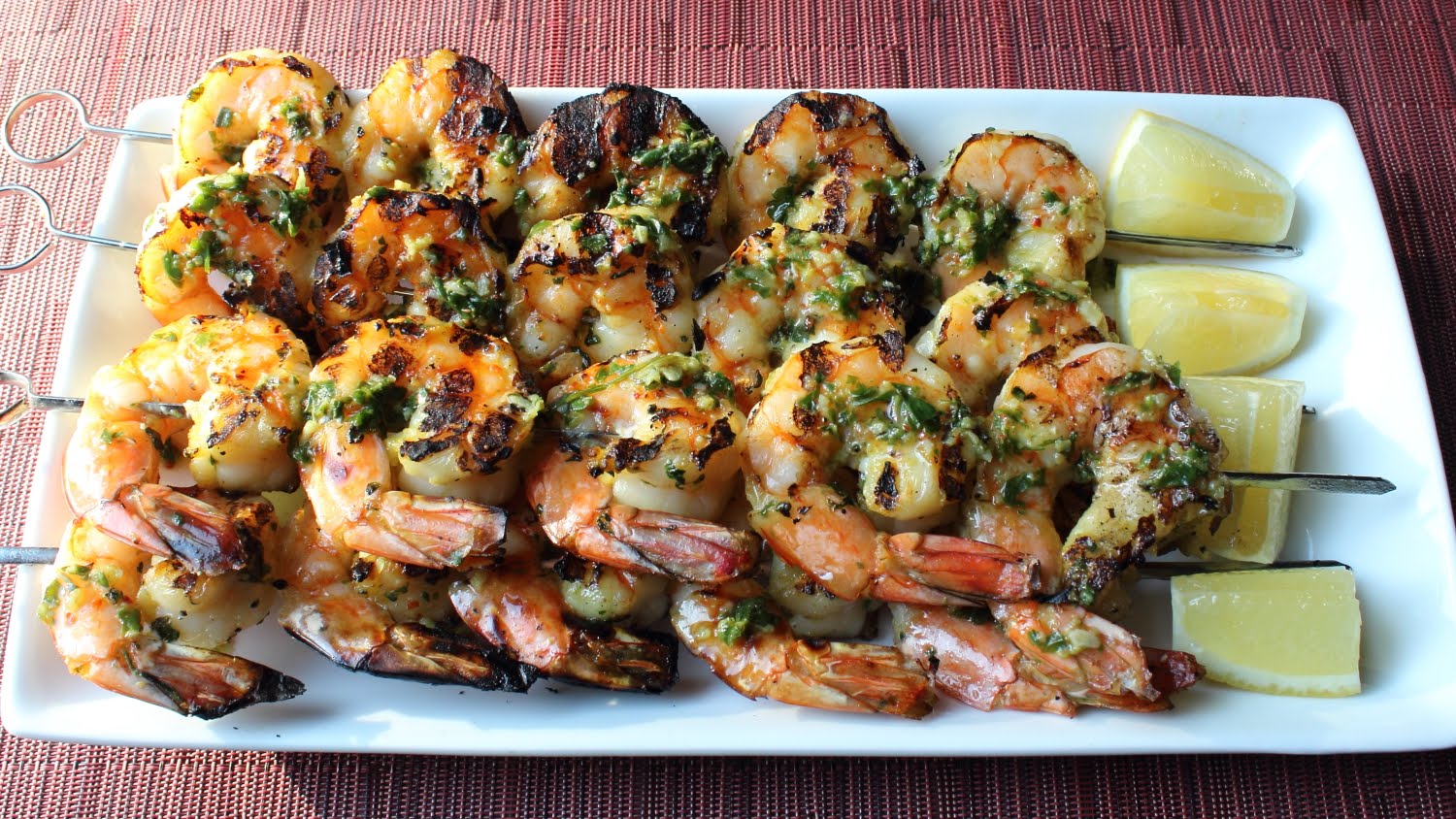 <!– google_ad_section_start –>
How to Make Grilled Garlic Herb Shrimp Skewers
If you enjoy shrimp scampi, then this is the grilled shrimp recipe for you. You can serve this dish as part of a main course or serve them as appetizers at your next cookout.
Try to get the largest shrimp you can find, since that will allow for maximum grilling time, which equals maximum caramelization, which is where so much of the flavor comes from. So, whether you have an herb garden or not, I really hope you give these great grilled shrimp a try soon. Enjoy!
Source: Food Wishes
Ingredients for 6 servings:
*Note: I just guessed at these amounts because it's that kind of a recipe.
2 pounds 16/20 peeled and deveined shrimp
1 1/2 tsp kosher salt
1/2 tsp lemon zest
3 or 4 cloves of garlic, sliced thin
1/2 cup of fresh picked and chopped herbs
I used basil, Italian parsley, oregano, and lemon thyme (everything works, but be careful with rosemary, as it can be over-powering)
About 4 to 6 tbsps of olive oil, or as needed
– Use 2/3 for the marinade, and save the other 1/3 for the sauce
For the sauce:
Reserved garlic herb marinade
Red chili flakes and cayenne to taste
Juice of 1/2 lemon
1 tbsp olive oil
season to taste