Bacon Wrapped Smoked Sausage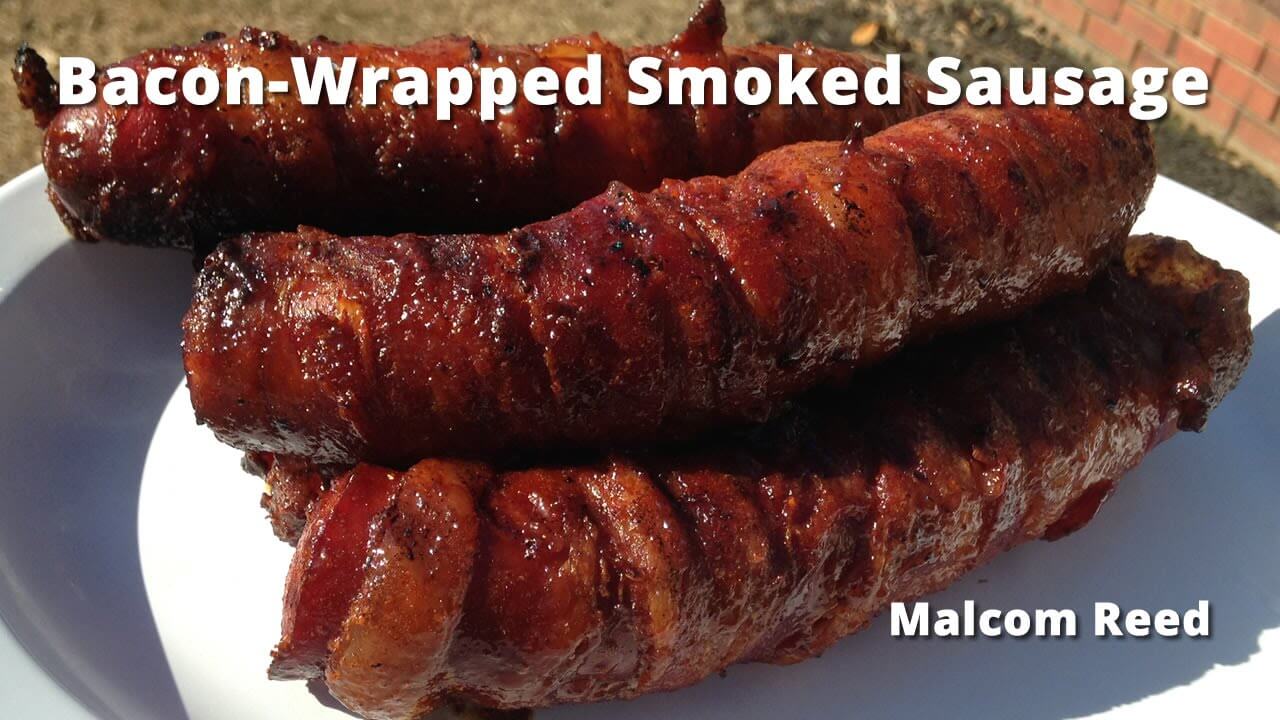 <!– google_ad_section_start –>
Bacon Wrapped Smoked Sausage
To make this Bacon Wrapped Smoked Sausage, start with store bought fully cooked smoked sausage cut in half.
Next overlap bacon around the entire length of the sausage. It takes about 2 slices of thin bacon for each pieces of smoked sausage and overlapping holds the bacon in place as it cooks. Use thin bacon so it cooks fully without burning.
Cover the outside with a little BBQ Rub and it's ready for the grill. The goal here is to bring up the temperature of the sausage and fully cook the bacon. Thick bacon wouldn't brown as well.
Use a grill or smoker for the cooking process. Run a drum smoker at 275 degrees with just a single chunk of cherry wood for flavor. If you're using a grill set up a two zone fire and cook over the indirect side. Direct heat will burn the bacon and the goal here is to cook it slow. It takes about 1 hour 15 minutes at 275 to fully brown the bacon.
Once the bacon is brown, Brush both sides with BBQ Sauce and let it go 5 minutes on each side. Total cook time is about 1 hour 30 minutes.
Cut the smoked sausages into bite size portions and finish off with a little extra dry rub.
Source: HowToBBQRight Malcom Reed