Bacon Wrapped Scotch Eggs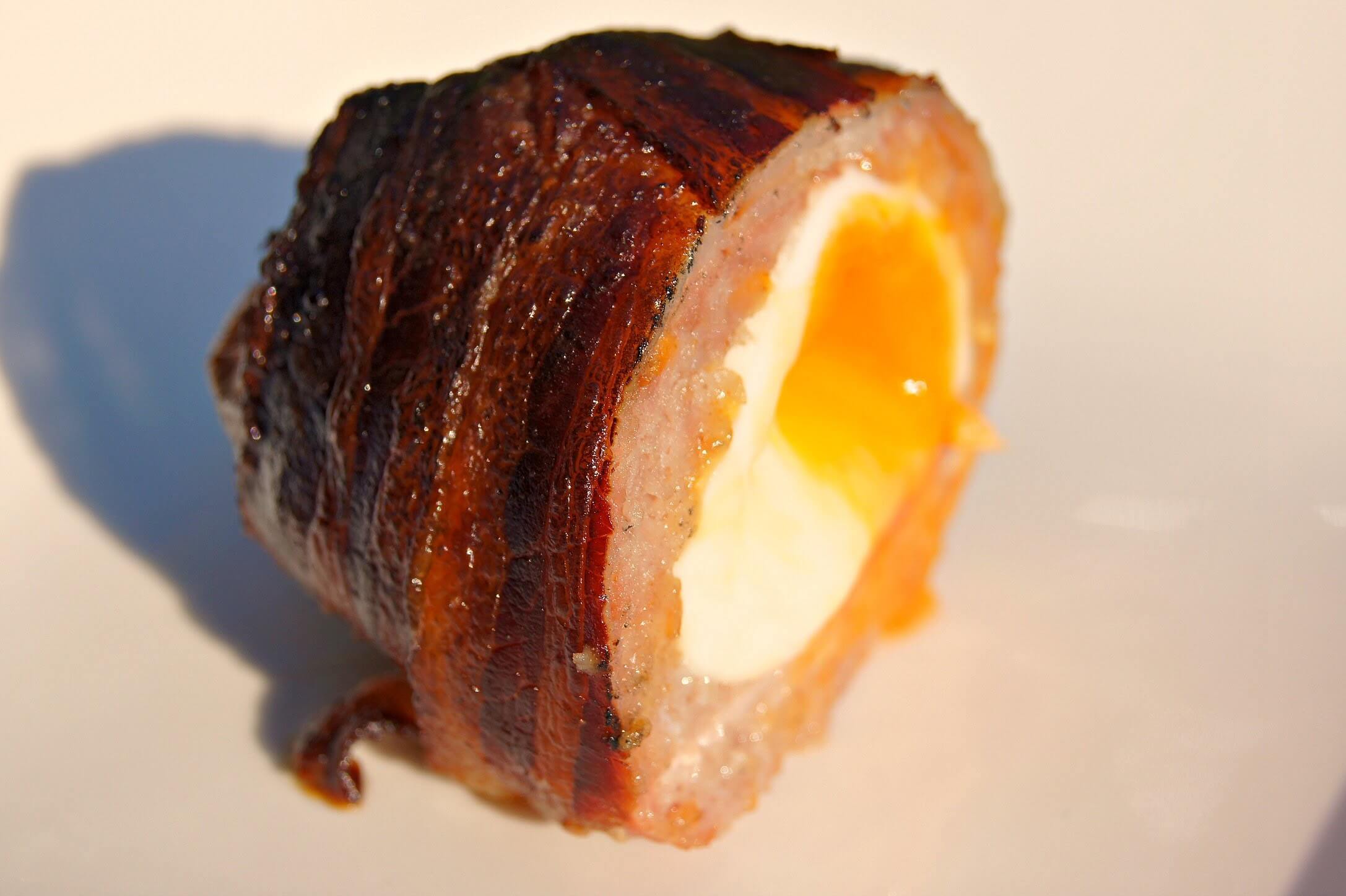 <!– google_ad_section_start –>
Explosive Scotch Eggs Smoke on a cedar plank and wrapped in Bacon
Best Smoked Scotch Egg so far.  Pure egg goodness simply oozing out from the core.
The cedar plank give it a smooth and sweet flavor.
So amazing and delicious one can have it for breakfast…every morning!
Source: Pitmaster X
Ingredients:
– one egg
– filling of one pork sausage
– 6 slices of thin cut bacon.
How To:
– Soak a cedar plank in water for a few hours
– Cook the egg for 4 – 8 minutes. (4 min. soft – 6 min medium – 8 min hard)
– Take the filling out of the sausage
– Make a patty out of the filling and wrap the egg carefully in the filling
– Wrap the egg in bacon
– Place the egg on the cedar plank and the plank over direct fire
– BBQ temperature should be somewhere around 200 deg Celsius or 400 deg Fahrenheit.
– Smoke for 20 minutes
– Ready to serve.