Bacon Cheddar Chicken Bombs on the Weber Grill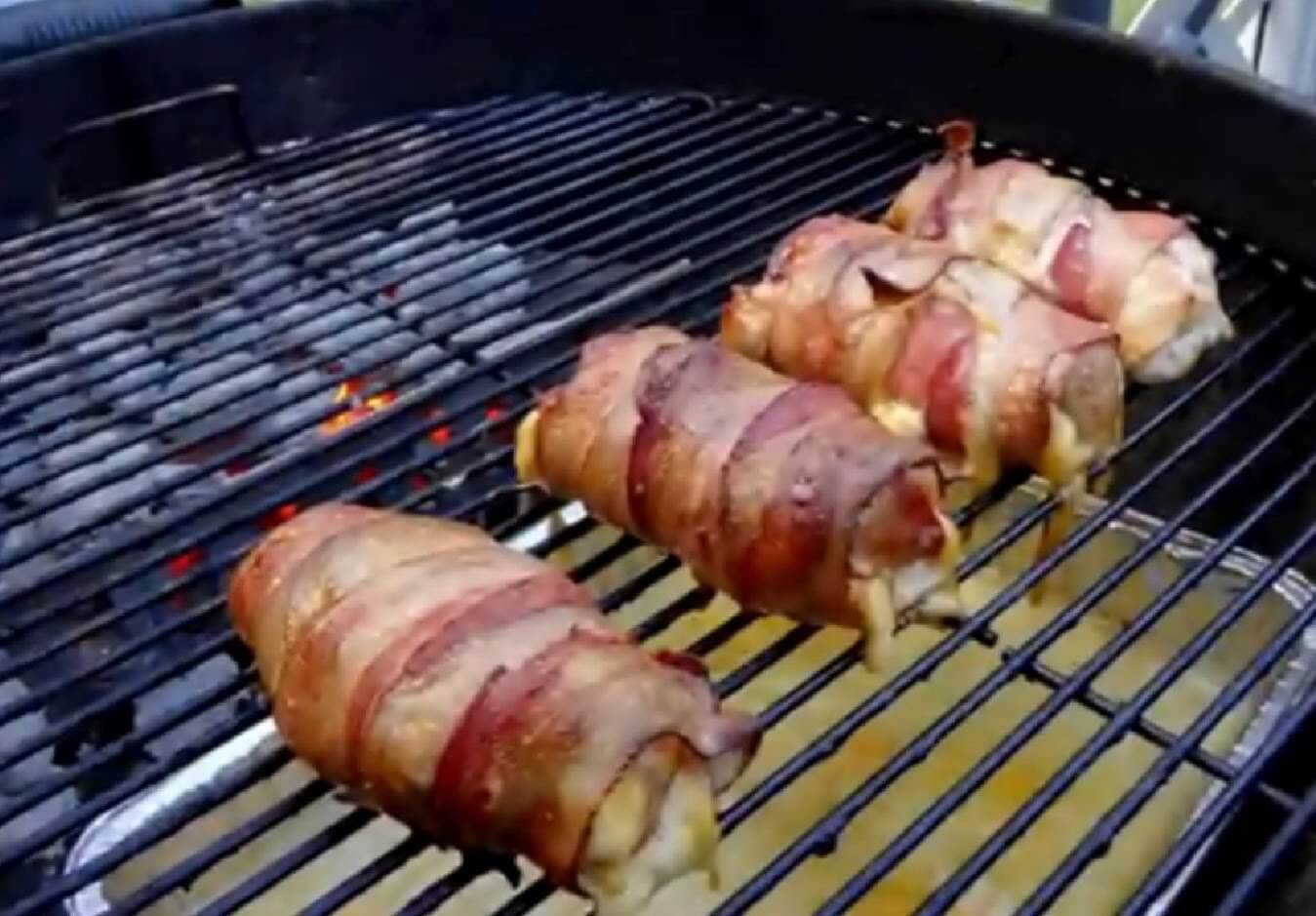 <!– google_ad_section_start –>
Bacon Cheddar Chicken Bombs on the Weber Grill
Ingredients:
– boneless skinless chicken breasts
– sliced ham
– shredded swiss cheese
– shredded Cheddar Cheese
– Bacon
– Soul seasoning
– Vinegar spray (use on grill)
Directions:
– Pound chicken breasts out flat.
– Sprinkle with soul seasoning
– Sprinkle on cheese (some of both)
– Add a layer of ham
– Sprinkle with more cheese
– Roll ham and cheese up in the chicken.
– Wrap with bacon (Hold together with a toothpick if needed)
– Place on a prepared grill – indirect heat
– Spray with vinegar a couple times while cooking..
Grill:
– Coals should be on one side to create an indirect heat.
– Add small dry hickory wood a couple times during cooking.
Source: Cohort227