3-2-1 Spare Ribs Method Explained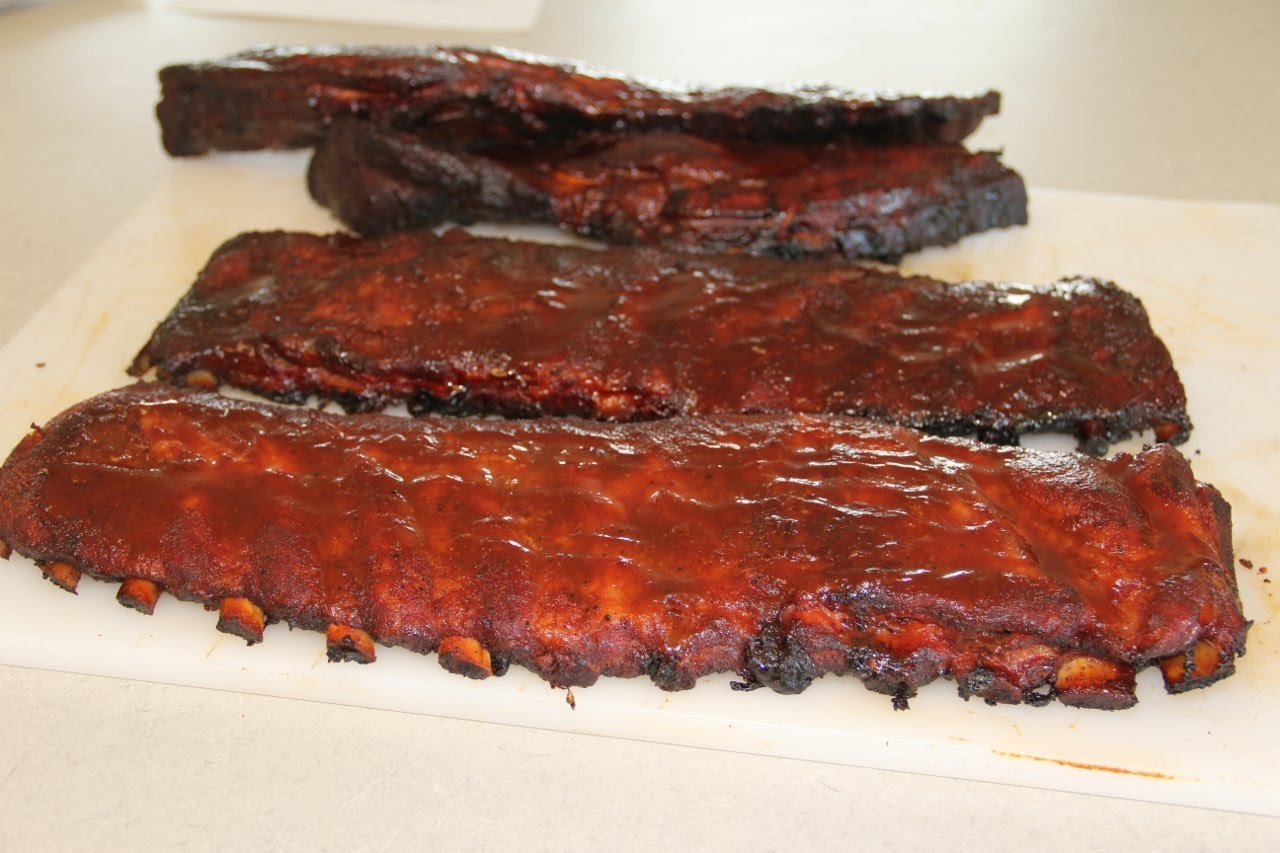 <!– google_ad_section_start –>
3-2-1 Spare Ribs Method Explained
Call me a fool when i first heard of such insane method.  And a fool I was.
It is the simplest method to get the most tender ribs when smoking pork ribs.  In essence, the 3-2-1 method specifically applies to spare ribs (the same methodology can be applied to baby back ribs using a 2-2-1 method).
So the 3-2-1 means that the ribs are smoked for 3 hours-then wrapped in foil with liquid for 2 hours-then put back in the smoker for 1 more hour. Baby backs follow the same procedure but using 2 hours in the smoker, 2 hours in the foil, then 1 hour back in the smoker.
Bare in mind that the "3-2-1" or "2-2-1" times are just a guideline.  Adjust the time to suit your personal preference.  According to the forums, Babyback ribs at 2-1.5-.75 seems to work better. Meaning that they are in the smoker for 2 hours, then foiled for 1 1/2 hours then back in the smoker for about another 45 minutes.
Well, there are no fast and hard rule.  It all depends on experimentation, your own taste buds and what kind of tenderness/texture you prefer.

Source: Smoked Reb BBQ
A "Louder" video method to prepare.
Source: BarbecueTricks
Find out what Steven Raichlen and BBQ Pit Boys have to say about the 3-2-1 Method [Next Page]